Latest course Feedback for Lee Whitworth and Andrew Clarke: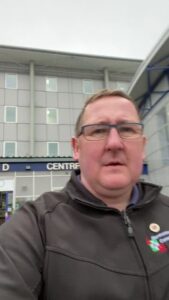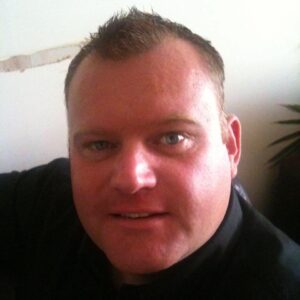 Lee Whitworth Recertification First at Work – York
Really in depth, Good, Good Props.
Good course, covered everything and extras, inc epi pen (auto injector Pen) was helpful.
Good refresher course.
Excellent course very interactive, Kept the concentration for the training throughout, allowed everyone to participate.
Happy With constructive feedback.
Good Instructor put across well, good practical learnings. Good course.
Excellent tutor and feedback thoroughly and very worthwhile. I feel much more confident than I did to administer first aid.
Shown more first aid techniques than previous course.
Lee whitworth Emergency First Aid at Work – Prickly Pear Bistro @ TAD Centre
Thank you Lee! The learning was made enjoyable and was very informative. I am considering doing further courses.
So much learnt from Lee, could not of asked for a better teacher.
Lee has a good sense of humour which keeps us engaged during the long course. In depth knowledge + puts us on the spot to ensure we are confident. 10/10
Lee Made Sure all info was comprehendible for people who learn at different paces. He delivered the course in an enjoyable and interesting way, thanks!
Lee made the course easy to understand.
Very engaging and understanding
Lee was fantastic throughout, he kept the group interested and engaged in the course.
Lee Whitworth Paediatric First Aid – Richmond
Lee's friendly yet knowledgeable manner has filled me with confidence. I love the "in the moment" and "unexpected" training simulations he provides to check and encourage our learning. Thank you
Taught in a way that I now feel I can retain and hold the information. Enjoyed attending, Thank you
Really enjoyed the layout of short burst of theory / classroom based and getting straight on with practical elements, this really helped me to retain what we were learning.
Lee Whitworth Recertification First Aid at Work – York
Well delivered – Cold building.
Good course very clear & informative.
Clear + informative.
Very Good Teacher.
Good teacher! A lot practical involved which I tend to learn better from.
Lee Whitworth Emergency First Aid (day 1 of FAW) – Richmond
We covered a wide range of subjects at a good pace of delivery – the informal style made me feel relaxed to ask any questions. Preferred the small number on the group – helped participation. Thank you!
Was a bit nervous before attending, but within minutes felt at ease. Feel confident to use first ai with confidence now, enjoyed the course.
Andrew Clarke Emergency First Aid – ne&c windows Ltd
Enjoyable course considering how it had to come across because of COVID
Andy was excellent really clear and made it easy to understand. 10/10
The trainer was very clear and knowledgeable, all round good day.
Relaxed environment well explained.
Lee Whitworth First Aid at Work (inc EFAW) Richmond
Really enjoyed the training, unique feel with a real friendly atmosphere. Lee was great and kept me interested throughout the full course.
Fantastic mix of theory & practical hands on 1st aid. The course was delivered in a very professional wat but also relaxed to make the learner feel comfortable with the group & each other. Enjoyable (most enjoyable) 1st Aid course I have been on.
Fantastic course, very involved and left me feeling confident to provide 1st Aid, the use of spontaneous scenarios was really good as makes you think on the spot similar to a real life situation.
Lee Whitworth Recertification First Aid at Work – York
Feedback has been fair and constructive; this has made learning more enjoyable.
Very Approachable helpful, interesting.
Lee gave fair and constructive feedback throughout the course. Teaching methords very positive and helped me progress.
Good communication explains well.
Very good, teaching, course.
Good Fully agree.
Fair constructive & honest feedback.
Good feedback, encouraging.
Constructive and positive.
Very good feedback from, Lee, very encouraging giving confidence.
Lee Whitworth Recertification First Aid at Work – York
Good trainer, made course enjoyable & very interactive. Even in the current COVID
Climate. Hope to see him again.
Enjoyable course! Far more in depth than previous first aid course I've had in the past.
The most informative first aid instructor I have had in a long time.
Excellent interaction throughout course.
Positive and user friendly.
Good course good mix of visual + Practical elements with plenty hands on experience.
Course interesting and knowledgeable, very well documented, especially in the circumstances.
Very good course.
Very good plenty of useful information and tips.
Lovely, paced course Lee Whitworth was brilliant.
Good well-informed course.